Skip to Content
Stem Cell Therapy in Johnstown, Co
Highly Trained Stem Cell Specialists
Elite Regenerative provides stem cell therapy to patients throughout Johnstown, CO and surrounding areas. Our stem cell specialists are highly trained and skilled. Our regenerative stem cell clinics are the first in the United States to be founded by orthopedic surgeons. We strive to remain at the forefront of stem cell research and are motivated to find biological treatments using autologous cells, or adult stem cells.
What Is Stem Cell Therapy?
Stem cell therapy is a form of therapy that utilizes the body's natural healing mechanism for numerous conditions. This type of regenerative medicine is used to renew and repair tissue that is diseased or damaged. Stem cell therapy can help treat various orthopedic, cardiovascular, neuromuscular, and autoimmune conditions. Stem cell injections can help amplify the body's healing process.
What Are Stem Cells?
Stem cells are naturally present in each of us and act as the body's repair system. Stem cells are the body's raw materials from which all other cells with specialized functions are generated. With increased age, however, the optimal amount of stem cells is not always delivered to the injured area.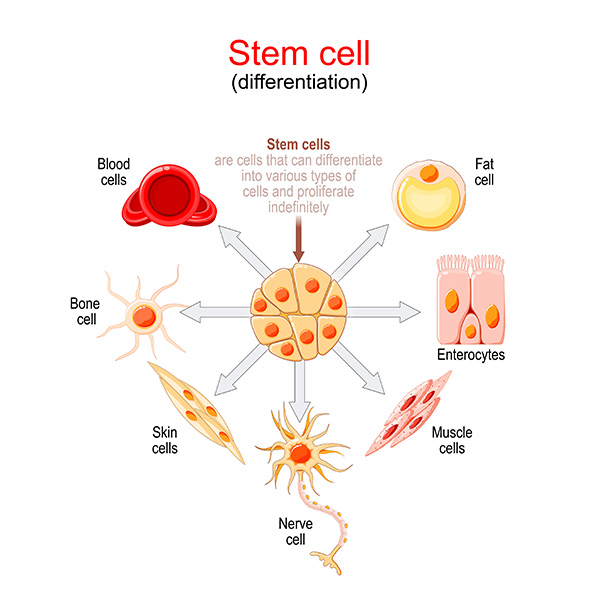 Types of Stem Cells
There are two primary types of stem cells, embryonic stem cells and adult stem cells:
Embryonic Stem Cells – These stem cells derive from human embryos and are pluripotent, meaning they can develop into nearly any bodily cell type. When an embryo develops into a baby, stem cells move throughout the body and reside in specific pockets of each tissue, including the bone marrow and blood.
Adult Stem Cells – Our stem cells renew old and worn-out tissue as we age. These are called adult stem cells or somatic stem cells. Similar to embryonic stem cells, these stem cells can replicate into more than one cell type. However, their replication is restricted to a limited number of cell types.
The Benefits of Stem Cell Therapy
Stem cell therapy can provide various benefits to patients with various needs. In addition to containing natural growth factors that can help accelerate the body's healing response, stem cells can also help effectively reduce the pain caused by disease or injury. When used in medical procedures, stem cell therapy can provide the following benefits:
Minimal Recovery Post-Procedure
Increases Functionality
Increases Range of Motion
Increases Flexibility
Helps Avoid Surgery
Helps With Pain Management
Helps Reverse Injuries
Prevents Nerve Damage
Minimal Risk of Complications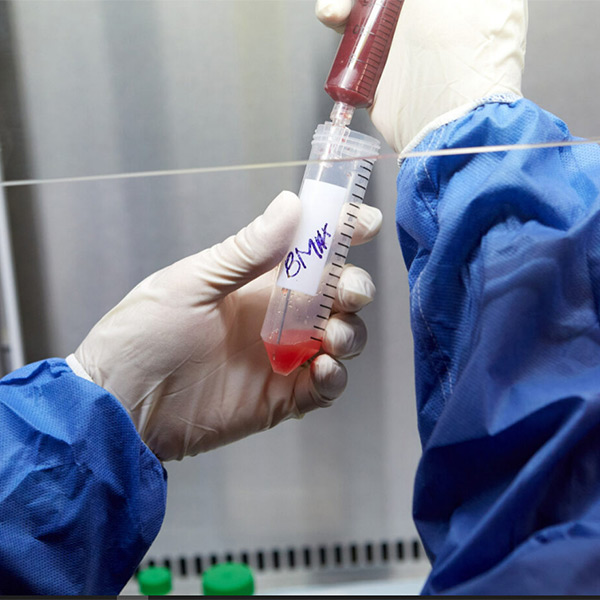 How Does Stem Cell Treatment Work?
Stem cell treatment involves various steps. The stem cell therapy process can also be repeated to boost the ability to restore damaged cells while increasing patient mobility and comfort. Stem cell treatment generally works through the following steps:
Extracting adult stem cells from body fat, bone marrow, or other tissue
Conditioning the adult stem cells to maximize their healing ability
Injecting cells into joints and other areas of the body that need them
Stem Cell Therapy as an Alternative to Surgery
When it comes to joint pain, patients have various options for treatment. Joint replacement surgery is one of those options, but it is highly invasive and involves the amputation of the biological joint and replacement with a synthetic prosthesis. On the other hand, stem cell therapy is much less invasive and has fewer side effects. Stem cell treatment is a viable alternative to joint replacement surgery.
What Types of Stem Cell Therapies Are There?
With various types of stem cell therapies, patients with all kinds of ailments can benefit from stem cell technology and treatment. Stem cell therapy can treat the deterioration of the joints of the knees, elbows, shoulders, hips, spine, and all orthopedic conditions. It can also boost healing for soft tissues. Our medical team uses advanced stem cell technology to ensure our valued patients receive the best treatment for knee, joint, and shoulder pain.
Learn How Stem Cell Therapy Is Done the Right Way, the Elite Way!