Skip to Content
Sports Medicine in Johnstown, Co
We Provide Orthopedic Sports Medicine for Patients
Elite Regenerative provides sports medicine to patients throughout Johnstown, CO and the surrounding areas. At our state-of-the-art facility, we extensively research and study the safety and efficacy of treating chronic neck and back pain. As the first and only regenerative stem cell clinic in the United States founded by dual board-certified, fellowship-trained orthopedic and spine surgeons who were the first to utilize IV infusion therapy, you can be rest assured you're in good hands. We are at the forefront of medical technology.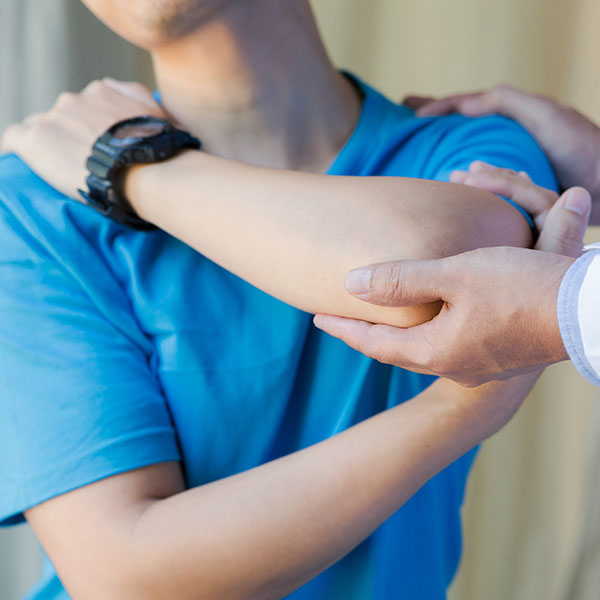 What Is Sports Medicine?
Also known as sports and exercise medicine (SEM), sports medicine deals with treating and preventing sports and exercise-related injuries. Sports medicine can also help athletes improve their overall fitness and performance. This can help individuals engage safely and effectively in sports- and exercise-related activities. A sports medicine physician can diagnose and treat various non-operative musculoskeletal conditions.
What Are Common Sports Injuries?
Common sports injuries can be sustained while participating in indoor or outdoor sports, including football, basketball, baseball, and more. Sports injuries can also occur from accidents, inadequate training, improper use of protective devices, insufficient stretching, and more. Common sports injuries include, but are not limited to, the following:
Concussions
Fractures
Tendonitis
Tennis Elbow
Meniscal Tears
Patellar Tendonitis
Anterior Cruciate Ligament (ACL) Tears
Posterior Cruciate Ligament (PCL) Injuries
Knee Cartilage Injuries
Nerve Compression Injuries
Shoulder Dislocation
Shoulder Separation
Sprains and Strains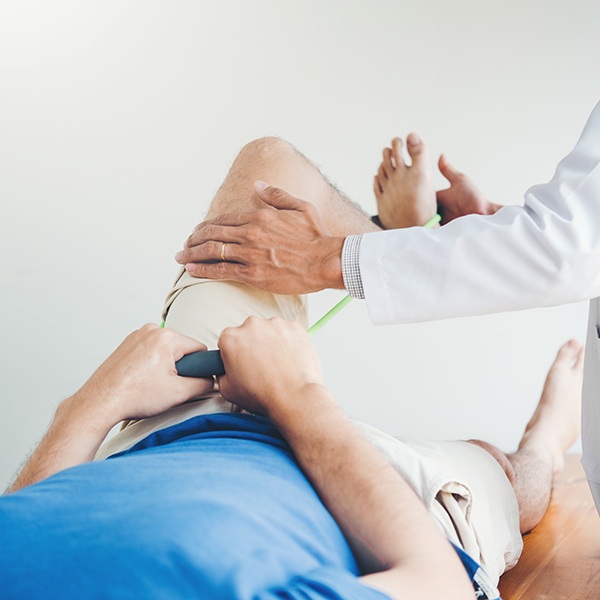 Sports Injury Prevention Tips
While sports injuries cannot always be prevented, there are some key ways that athletes reduce their risk of a sports injury. Our sports injury prevention tips include, but are not limited to, the following:
Taking Time Off When Needed
Wearing the Correct Gear
Strengthening Your Muscles
Increasing Your Flexibility
Using Proper Techniques
Taking Breaks When Needed
Playing With Safety in Mind
Not Playing Through the Pain
Avoiding Heat-Related Illness
Treatment for Sports Injuries
Depending on what type of sports injury has occurred, treatment may vary. PRICE therapy is an option for minor injuries such as sprains and strains. PRICE therapy entails protection, rest, ice, compression, and elevation. This treatment type can often be used at home and will show success after two to three days. Other treatment types include pain relievers, immobilization, physiotherapy, corticosteroid injections, and surgery. When you visit Elite Regenerative for treatment, our professionals will assess your sports-related injuries and determine the best treatment for your unique needs.
The Benefits of Orthopedic & Sports Medicine
There is a wide range of benefits in orthopedic and sports medicine. Because athletes are always testing the limits of their bodies, they are more likely to sustain injuries. With the intense training that athletes undergo, injuries to the body are highly probable – but sports medicine and rehabilitation services can help. Sports medicine is beneficial because it addresses a wide range of health concerns with a specialized focus on fitness.
Contact Us Today for Sports Medicine
If you're looking for a sports medicine physician in Johnstown or any of the surrounding areas, look no further than Elite Regenerative. For more than 35 years, our clinic has been operated by a dual board-certified orthopedic and spine surgeon. Contact us today to schedule a consultation with our professional team regarding sports medicine. We look forward to working with you.
Learn How Stem Cell Therapy Is Done the Right Way, the Elite Way!